International Baler Twine Segmentation
The colour-scale below shows the range of twine segments, depending on crop type and baling conditions from low density/standard baling conditions, up to the highest density or most extreme conditions.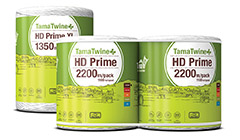 X
Tama HD Prime/ Tama HD Prime XL
Packlängd 2200m/ Spool length 1350m
För High Density pressar där det krävs ultimat prestanda. Använd det till halm i förhållande som extrem densitet eller höga temperaturer, kort halm och majsstjälkar.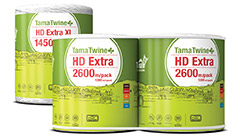 X
Tama HD Extra/ Tama HD Extra XL
Packlängd 2600m / Spool length 1450m
Utformat särskilt för pressar i sektorn 'EXTRA' High Density. Eller för balning i mer extrema förhållande som hög temperatur, låg fuktighet eller för balar med extremt hög densitet.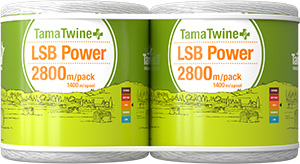 X
Tama LSB Power
Packlängd 2800m
Det bäst presterande alternativet för alla grödor och balpressar där det krävs hög densitet. Använd det för ensilage eller till hö- och halmbalar med hög densitet.
Motstånd och prestanda som Typ 130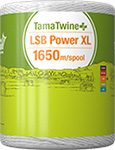 X
Tama LSB Power XL
Spool length 1650m
Tall Spool- 370mm height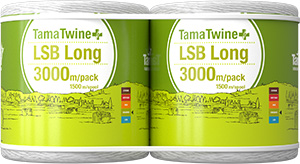 X
Tama LSB Long
Pack length 3000m
A standard big bale twine, suitable for use in all crops and in normal baling conditions.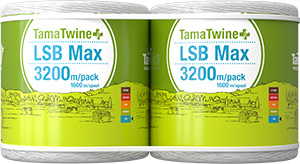 X
Tama LSB MAX
Pack length 3200m
A twine suitable for use in any big baler,
when only the lowest bale density is required.
Gives the maximum spool length.